Synopsis:
Secret Identities. Extraordinary Powers. She wants vengeance. He wants justice.
The Renegades are a syndicate of prodigies — humans with extraordinary abilities — who emerged from the ruins of a crumbled society and established peace and order where chaos reigned. As champions of justice, they remain a symbol of hope and courage to everyone… except the villains they once overthrew.
Nova has a reason to hate the Renegades, and she is on a mission for vengeance. As she gets closer to her target, she meets Adrian, a Renegade boy who believes in justice — and in Nova. But Nova's allegiance is to a villain who has the power to end them both.
Review: 
Marissa Meyer is just too amazing a writer for people to not pick up her books. In all honesty, she's never failed to suck me into one of her stories, and lemme tell you this one does NOT disappoint. 
First off I received this as an ARC way before the release and just got an email saying I will be getting an ARC of book two. I am so excited! Also, before I continue, my review is not shaped or influenced at all by the fact that I have received an ARC from the publisher. Now let us move on to the review!! 
It's not weird or anything that I can't wait till I reread this book, right?!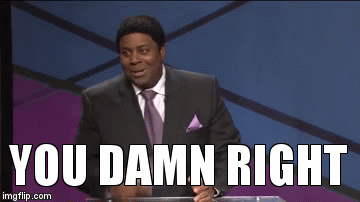 I love Marissa Meyer and I was pretty sure that I would love Renegades.
Yup, I did. I loved it.
Anarchists vs. Renegades
"All revolutions come with death; some must die so that others might have life. It is a tragedy, but it is also a truth."
Villains vs. Heroes
This was so well written. There is a lot of political angles to this. This is a world ruled by heroes, and the promises they make to have a peaceful and utopian world… even though, a lot of their promises never actually come into reality.
But why do you need powers to actually make a difference? That's a key point in this and I think Meyer is trying to get an idea across to her readers: even if you deem yourself ordinary, doesn't mean that you can't make the difference.
There is so much diversity and so much creativity in this. Nothing feels forced. Even the "love interest" isn't forced and it isn't rushed like most young adult books which is something I absolutely was rooting for. Nothing was instant and nothing was dramatic. It was just adorable. There is another pair I am rooting for that's hinted at though… and I think you know which pair it is.
Nova is our main girl and she is an Anarchist, which is considered a bad group of guys to the public. She sees the Renegades as the bad guys though and is determined to take them down for the controlling-superheroes they are. When she finally gets to see what really goes on at their headquarters though, she starts to view things a little differently.
"One cannot be brave who has no fear."
There are a lot of hints at a bigger plot forming. I'm really excited for the next book (I believe this is going to be a trilogy now?) and I am hoping it goes out with a bang.
Anyways let me sign off before I start a huge rant and make this post into a book.